Seritag have been expanding a new range of small NFC tags due to the increased customer demand for tiny NFC tags. In the past, we were cautious of selling smaller NFC tags due to their scan distance not being as strong as some of our larger products, for example our 29mm & 38mm NFC tags. However, we have been spending a lot of time doing rigorous testing and have handpicked a select few that we believe have an incredible scan distance for their size.
Projects
Due to customer feedback regarding the performance of the 15mm NTAG213 Wet Inlay (ST848), we made the decision to redesign it. With the help of our suppliers this tag went through rigorous testing and development. The new design has an improved scan distance, larger antenna and is slightly easier to remove off the reel. This is a great tag to use when there is minimal space available.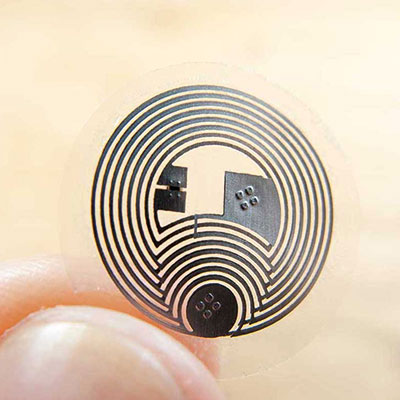 One of Seritag's more advanced projects used a 3.2mm square NTAG213 that were being moulded into products. These were the smallest NFC tags Seritag has ever seen! Despite the tiny size, they scanned relatively well in an app using a mobile phone.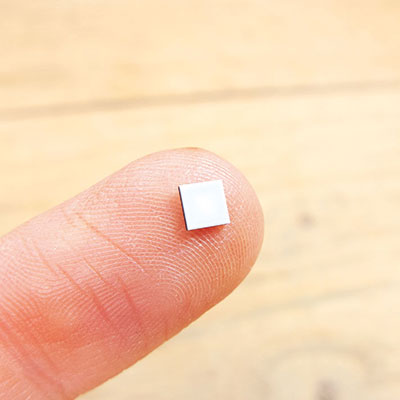 New Products
Another product being added to the Seritag website is a 6mm round on-metal NTAG424. Despite its tiny dimensions these tags can still be scanned with a mobile phone. We recommend testing the scan distance of these tags before purchasing a large amount. We always recommend contacting us if you're interested in using tiny NFC tags for your project, to ensure these are the right ones for you.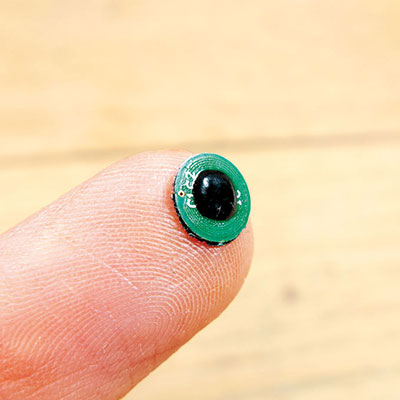 Seritag have also added a couple of new products to their small NFC tag range. These are FPC (flexible circuit board) products. We are now supplying a 10.5mm Round FPC and a 5mm Square FPC Icode Slix. Both tags are only 0.7mm thick and have a broad temperature range of -25C to +85C. These factors make it an ideal product to integrate into plastic moulding or other industrial use cases due to their long-term stability. We recommend using a high-powered USB device or similar reader to scan these tags as some mobile phones may struggle to scan them.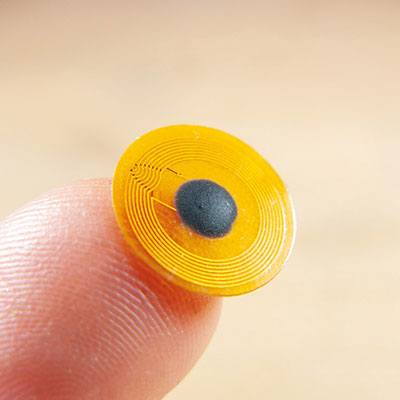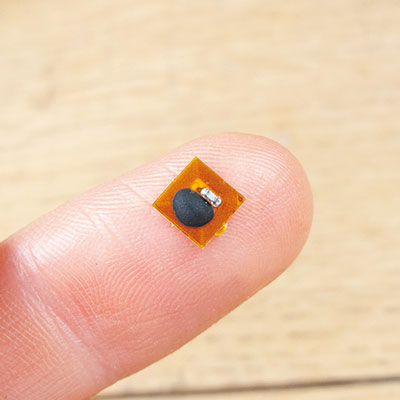 Summary
Seritag always recommend using the largest tag you can for the space that your have. The general rule is the larger the tag, the greater the scan distance. If using these tags in a public space or for marketing purposes, having a greater user experience is key. That being said, if you have a limited space, these smaller NFC tags will still work well. Keep an eye out on our website for the latest NFC tags to be added to our selection.