What is TapStart ?
TapStart is an easy, free and powerful way to start using NFC tags and QR code labels. TapStart labels and products are pre-encoded and ready to use. Just scan with your phone, set the destination URL and go. Simple as that. No Apps required.
Additionally, these ready to use stickers can be redirected to any link of your choice whenever you want, as often as you want.
How does TapStart work ?
Step 1: Scan the provided TapStart Control QR Code
With each order, we provide a Control Code QR code card. Scan this first to activate the TapStart system on your phone. Important : if you have an iPhone, scan the QR code from your camera, not from the control centre app.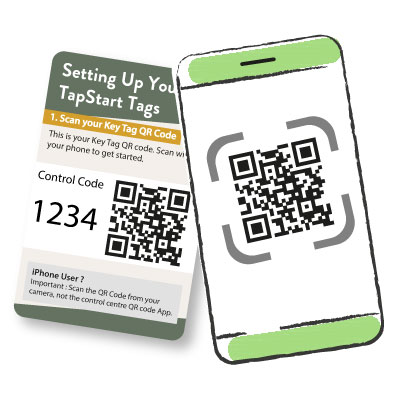 You can manage multiple TapStart tags/stickers with a single Control Code so if you've got more than one, you can just use one.
Make sure to keep this safe, as it can be used to change the destination of the tags as many times as you'd like !
Step 2 : Scan the QR code or tap the NFC tag of your TapStart tag
Next, scan the QR or tap on the NFC on your TapStart tag. Since the tags are already encoded, this will launch the TapStart interface.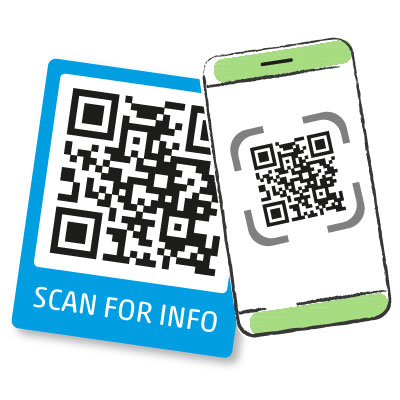 Enter the URL/link that you would like the tags to redirect to and click on 'Change' to update the settings of your tag. The destination is instantly active.
Step 3 : Check your link
Now you can check your link to ensure it is correct. Scan the QR code or tap the NFC on your TapStart tag with your phone. Android phones will automatically launch the page and with Apple phones, once the NFC is scanned, tap the notification at the top of the screen to launch the page.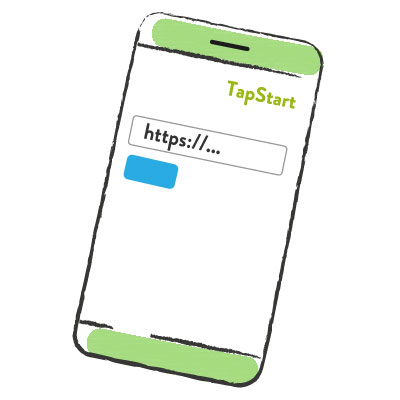 And there you go! Your TapStart tag is working and ready to use.
Step 4 : Changing your link
Remember to hold on to your Control QR code and keep it safe! You can change the links on your tags any time as often as you like by first scanning the Control QR code and then scanning your TapStart tag.
Get your TapStart tags
TagStart TwinConnect and QR code stickers are available now on the Seritag website and from Amazon. Perfect for marketing, general promotional needs or even a social media campaign, these TapStart tags are versatile and can be used anywhere !