What is TapStart ?
TapStart is an easy way to manage dynamic links and content on NFC tags and QR code labels.
TapStart NFC tags and products are pre-encoded and ready to use.

Just scan a Control Card, then scan the tag or product

Set the destination URL and that's it. No apps. No fuss.

If you want to change the URL, just scan the Control Card, then tag, again

You get scan counts included and all tags can be added to our advanced ixkio plans when and if you need

And you can even manage multiple tags or products from the same Control Card
TapStart is free for the first two years of use with no monthly or annual fees. After this, you can renew your Control Card each year (7.50 GBP, 9.75 USD, 8.55 EUR) or upgrade to one of our ixkio subscription plans.
How does TapStart work ?
Step 1: Scan your TapStart NFC Control Card
You can get your TapStart Control Card with your TapStart product order. If you already have one, you can manage multiple tags so you don't need one per product/tag.
Scan the card (no app required) to activate the TapStart system on your phone.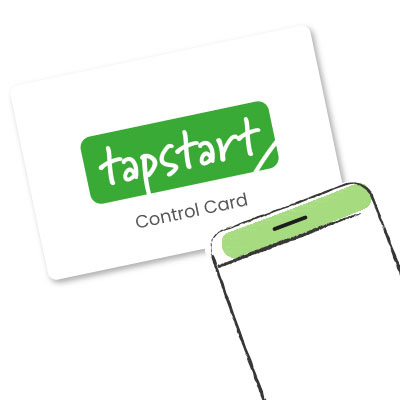 Make sure to keep your Control Card safe. Without it, you can no longer manage your tags.
Step 2 : Scan your TapStart product or tag
Next, scan your TapStart tag. Since the tags are already encoded, this will launch the TapStart interface.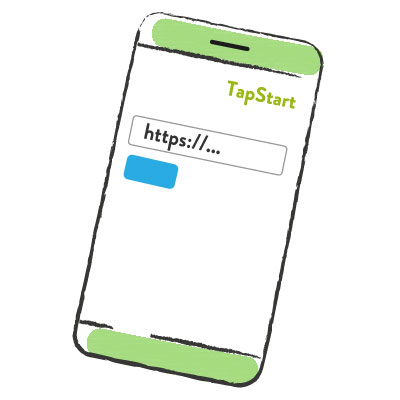 Enter the URL/link that you would like the tags to redirect to and click on 'Change' to update the settings of your tag. The destination is instantly active.
If you give your tag a name ('my business card', 'point of sale review sticker', etc) then you can easily identify each tag in your scan statistics. The tag name is for you only - it's not visible to anyone else or from a scan of your tag or product.
Step 3 : Check your link
Now you can check your link to ensure it is correct.
Just scan the TapStart tag with your phone. Android phones will automatically launch the page and with Apple phones, once the NFC is scanned, tap the notification at the top of the screen to launch the page.
And there you go! Your TapStart tag is working and ready to use.
Step 4 : Changing your link
Remember to hold on to your Control Card and keep it safe!
You can change the links on your tags any time as often as you like by first scanning the Control QR code and then scanning your TapStart tag.
Step 5 : Viewing scan counts
Tap your Control Card and tap the stats icon on the top right. You can quickly view the number of scans your tags have had.