A gloss high impact TapStart QR code sticker (with colour border). The Seritag TapStart system means that these stickers are ready to use, just scan the supplied 'Control Code' QR code with your phone, scan your TapStart label, set the link and start using ! No encoding or messing about with apps required.
Measuring 11.5cm high and 9.5cm wide, the QR code is clear and easy to scan. Made from outdoor vinyl with a durable lamination, these stickers are ideal for high traffic indoor use and short term outdoor use.
Available in three colours with a selection of call to action texts including 'Scan Me', 'Scan for Menu', 'Scan for Info' and 'Follow Us'.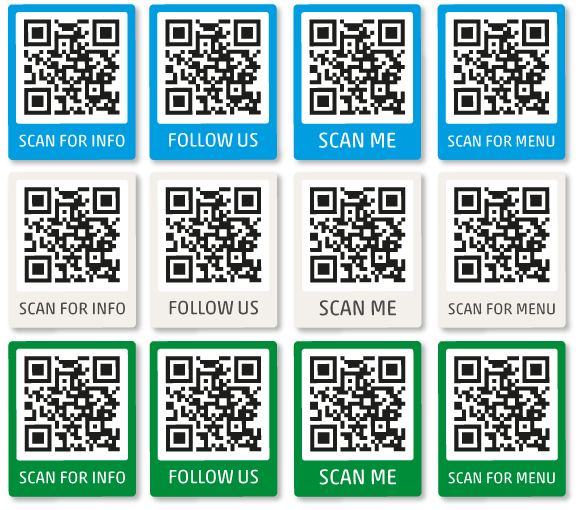 Note that this is a QR Code only sticker and doesn't contain NFC !
What is TapStart ?
Seritag's free TapStart system allows you to set the destination link of your QR code and/or NFC tags without an App. You can change your destination link as often as you like, whenever you like.
The QR code and NFC tag is pre-encoded and securely locked to the TapStart system. With each order, you get a Control Code which allows you to change the URL of as many TapStart products as you want.